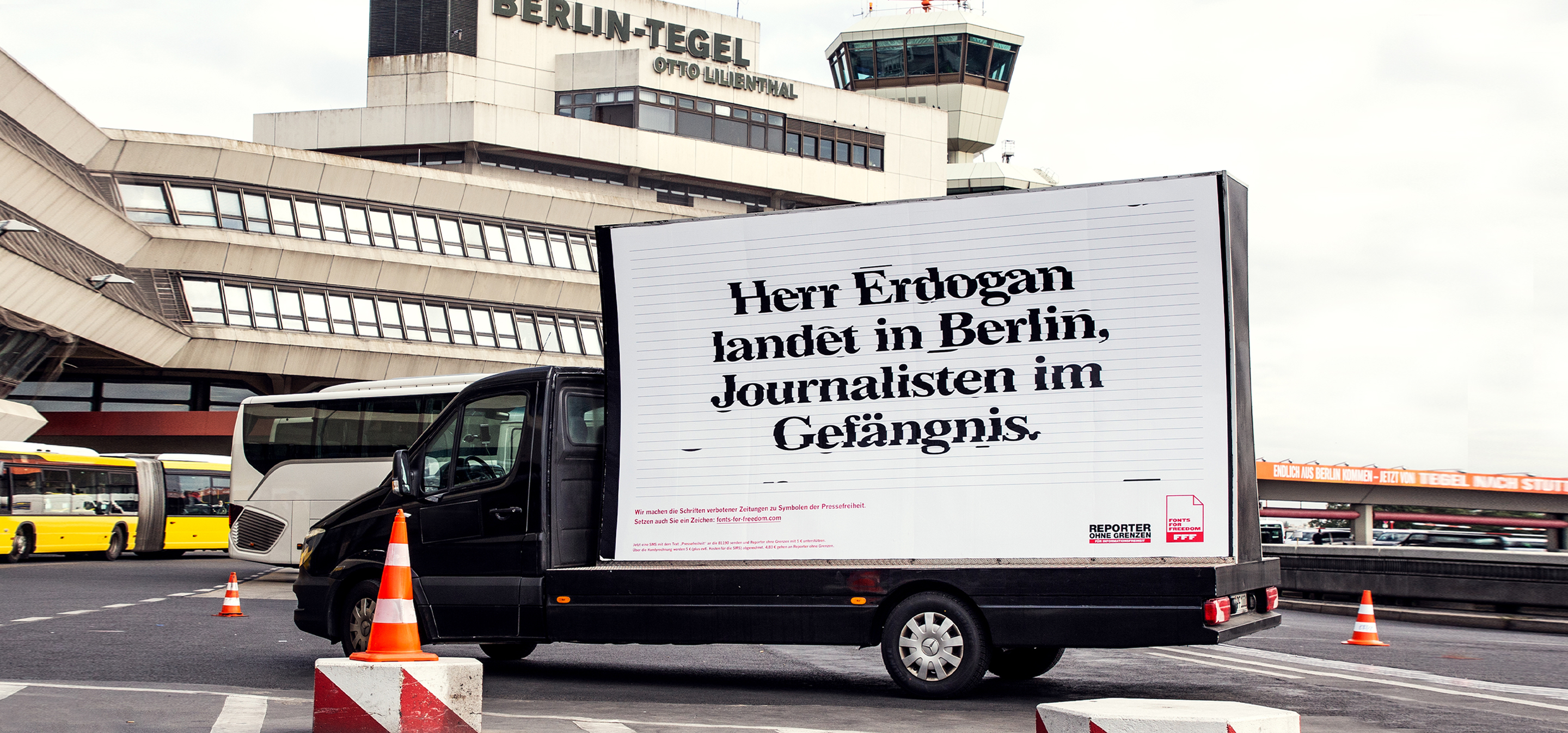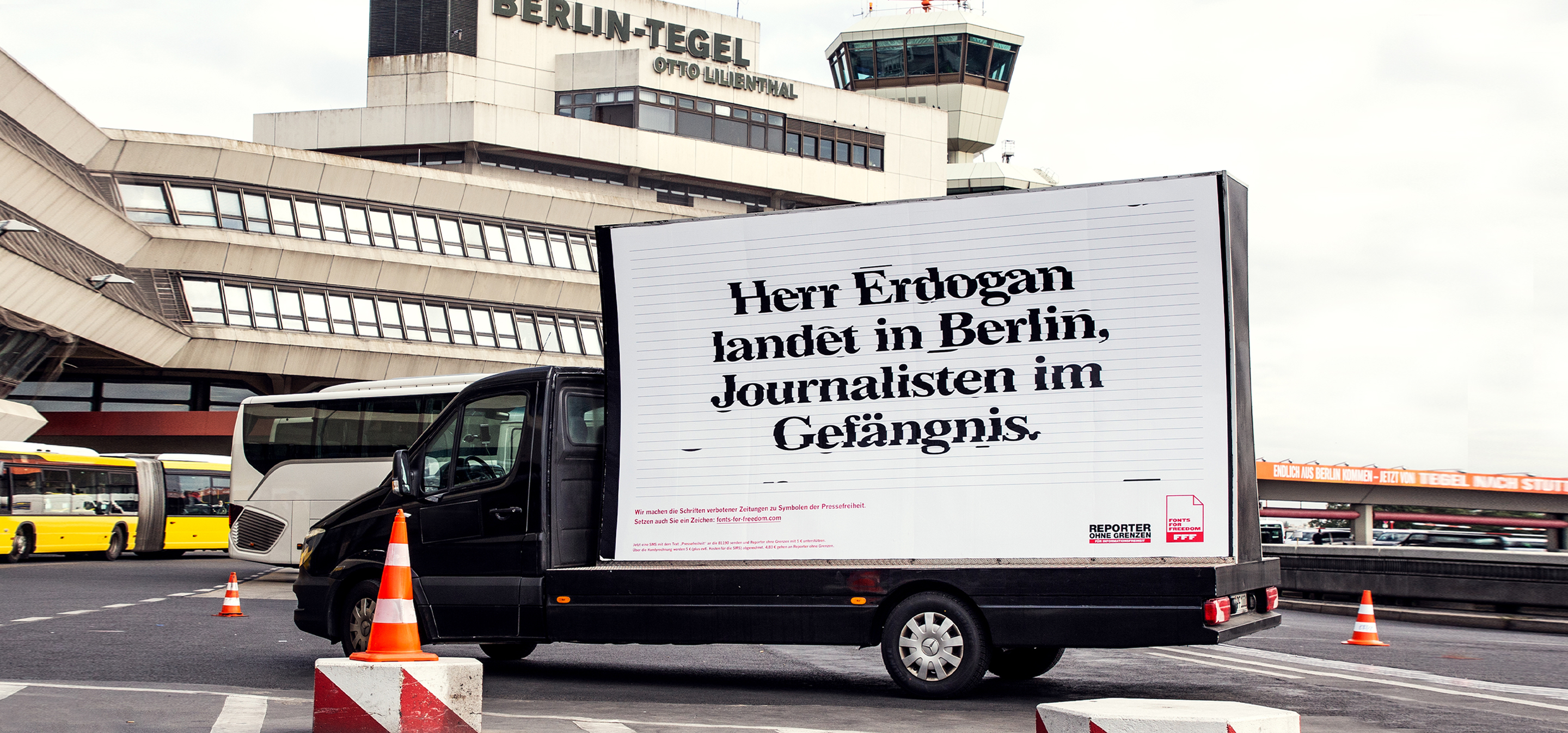 Reporters without Borders – Fonts for Freedom. We took the fonts from newspapers that have been censored
and shut down around the world, and created a creative tool that gives people the chance to voice their opinion
on freedom of press using these revived fonts.




Outdoor. Upon Turkish president Recep Erdogan's arrival to Germany was confronted with posters promoting
press freedom. With clear statements set in the fonts of newspapers he had just banned.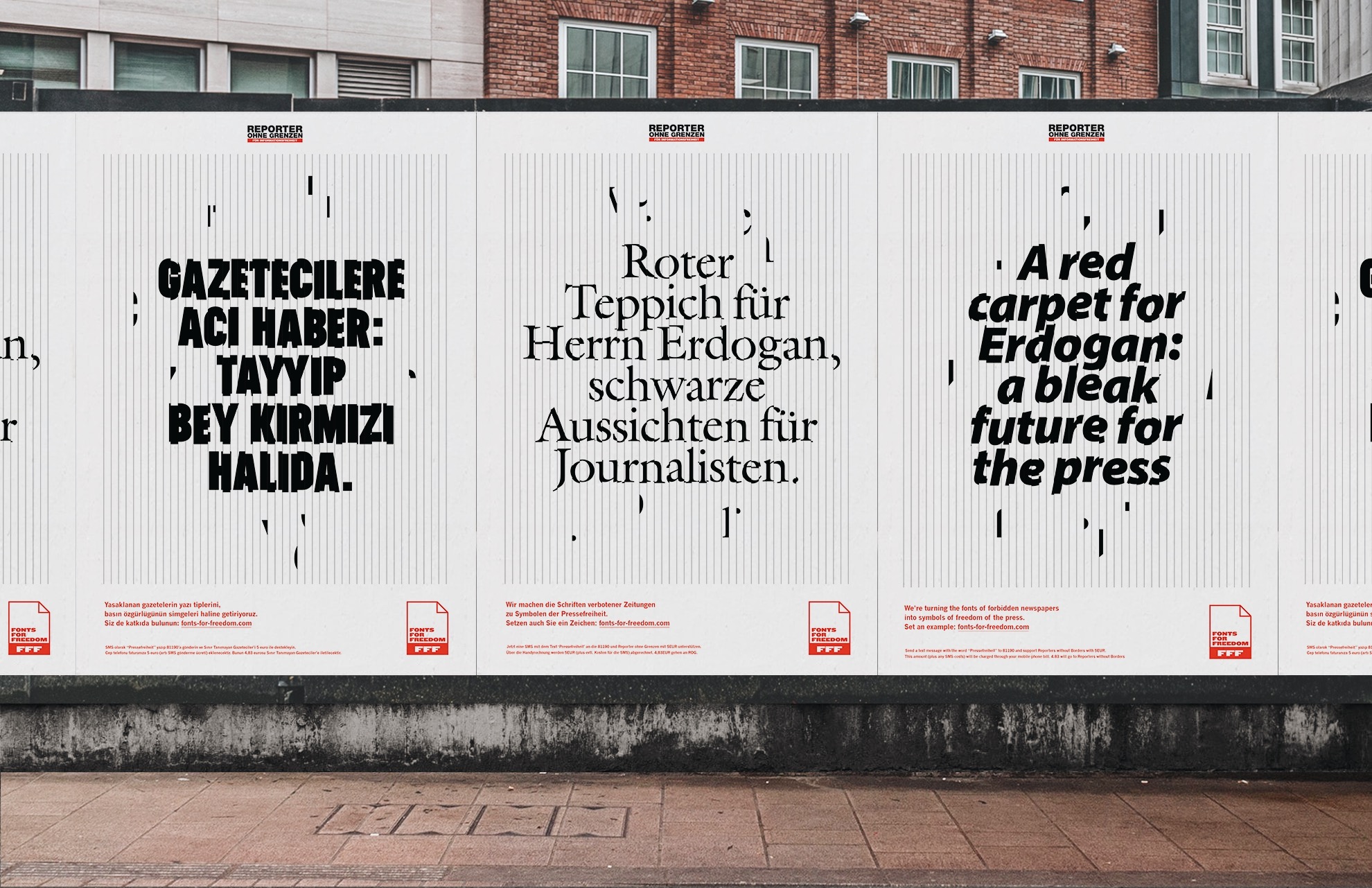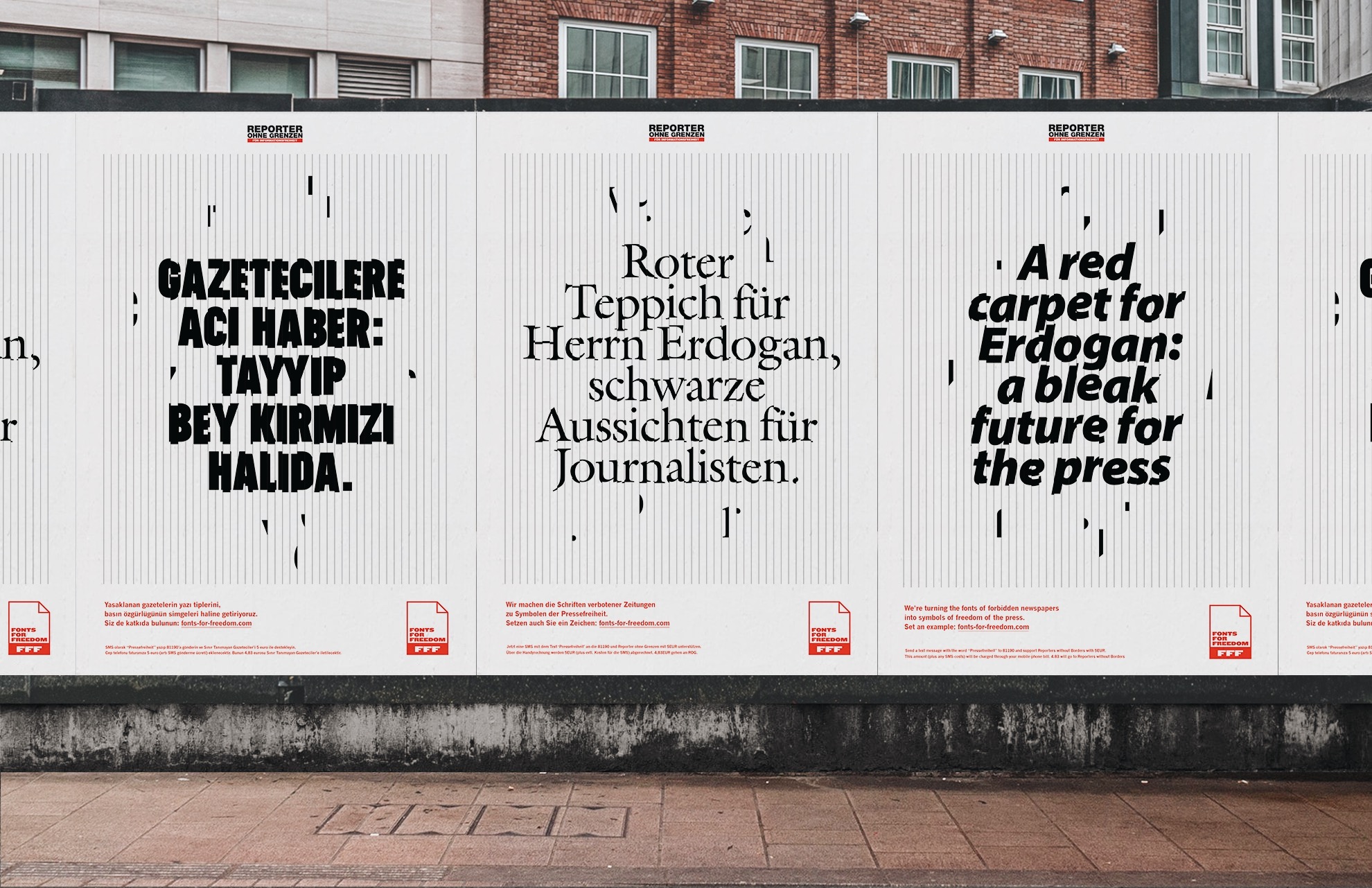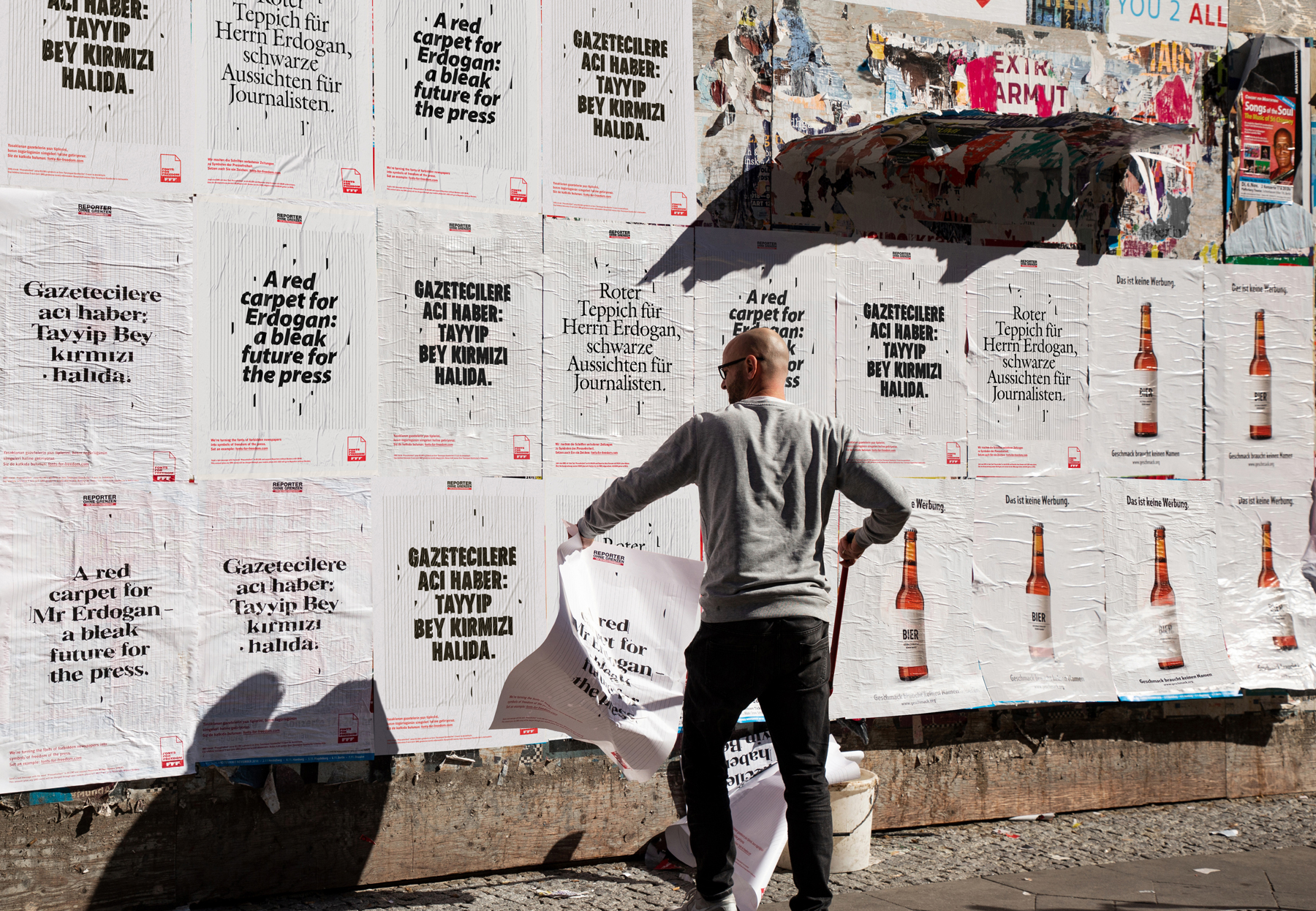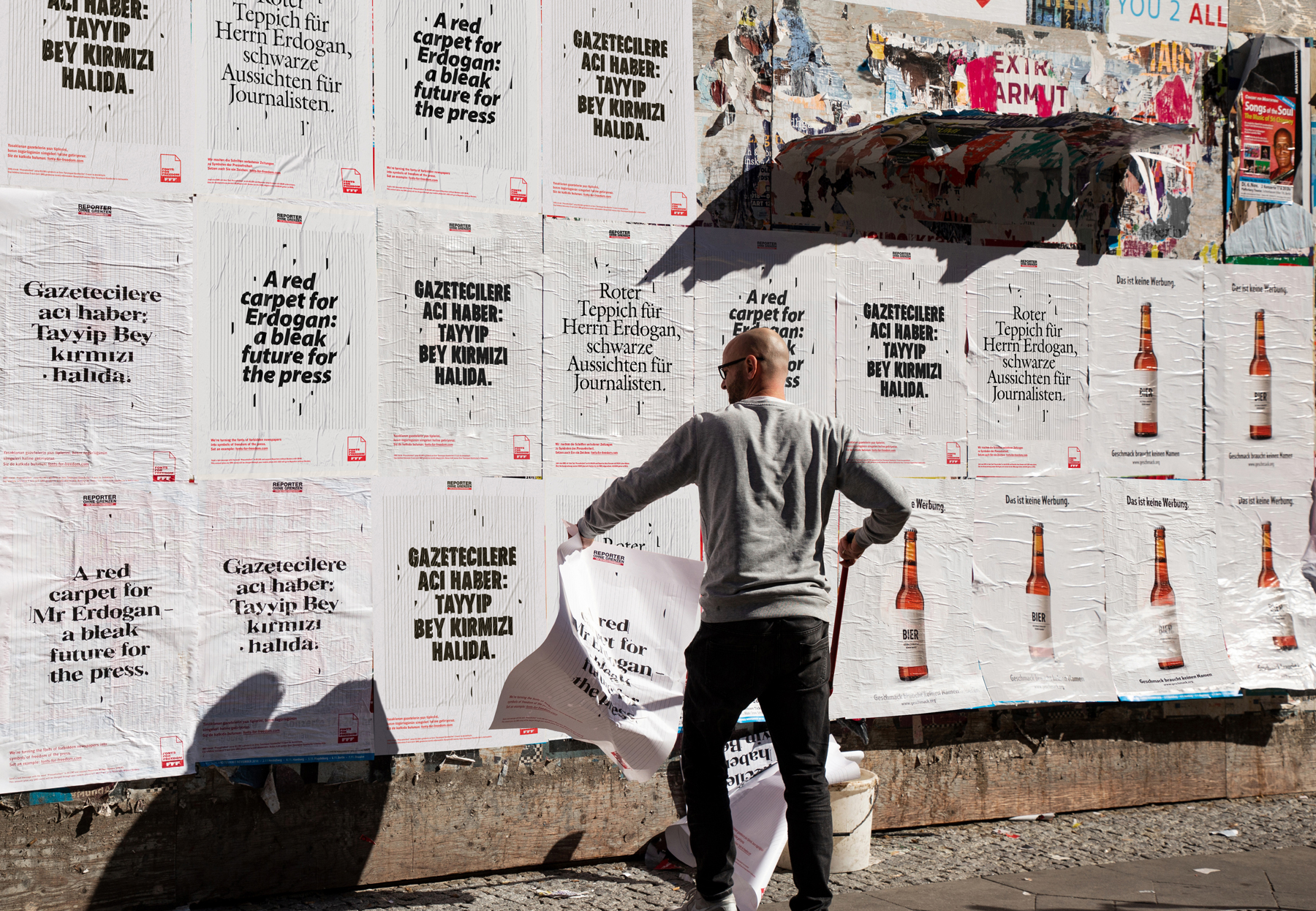 Print. Germany's best-known daily newspapers used the fonts on their front and media pages,
replacing their house fonts with Fonts for Freedom.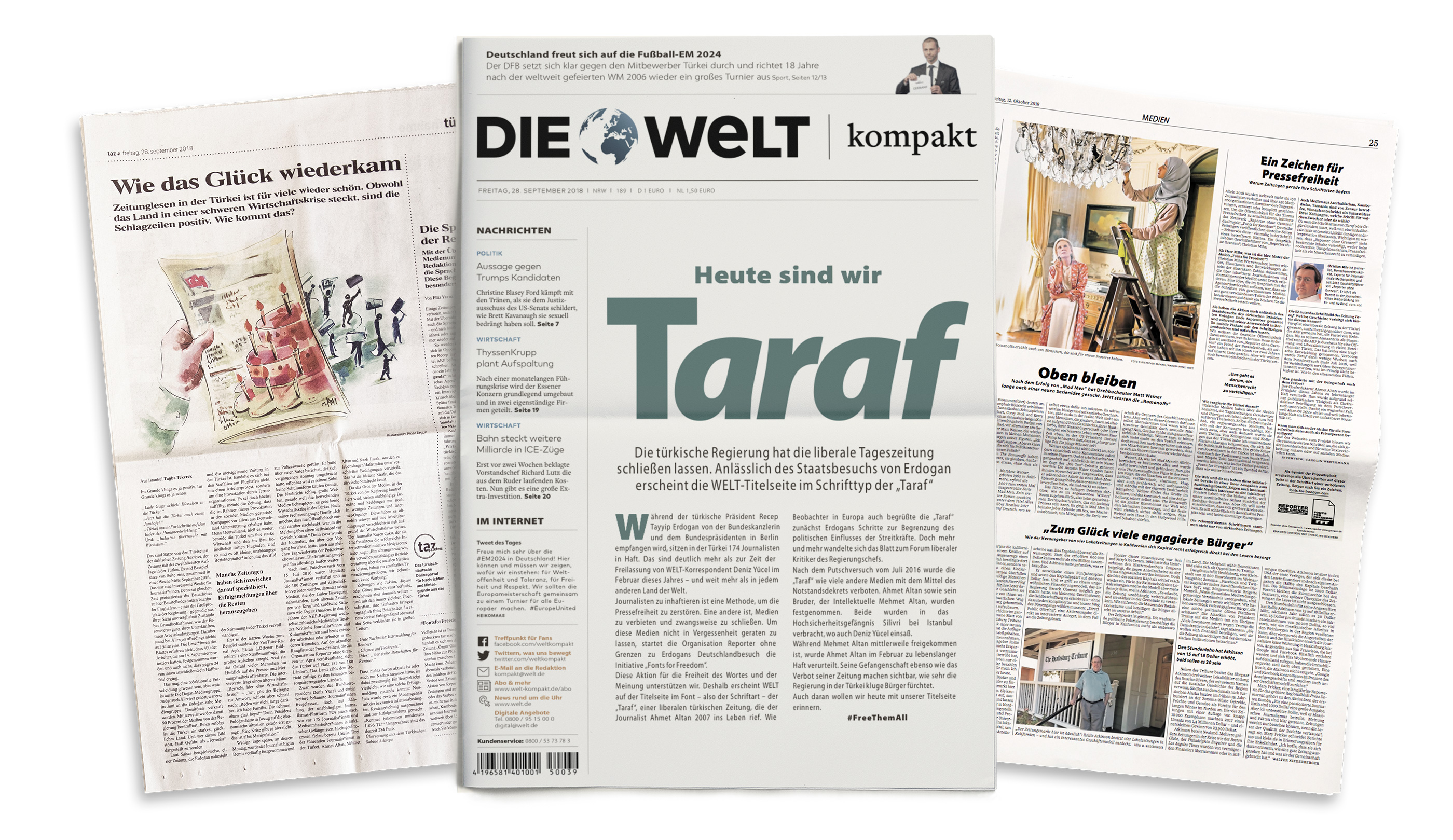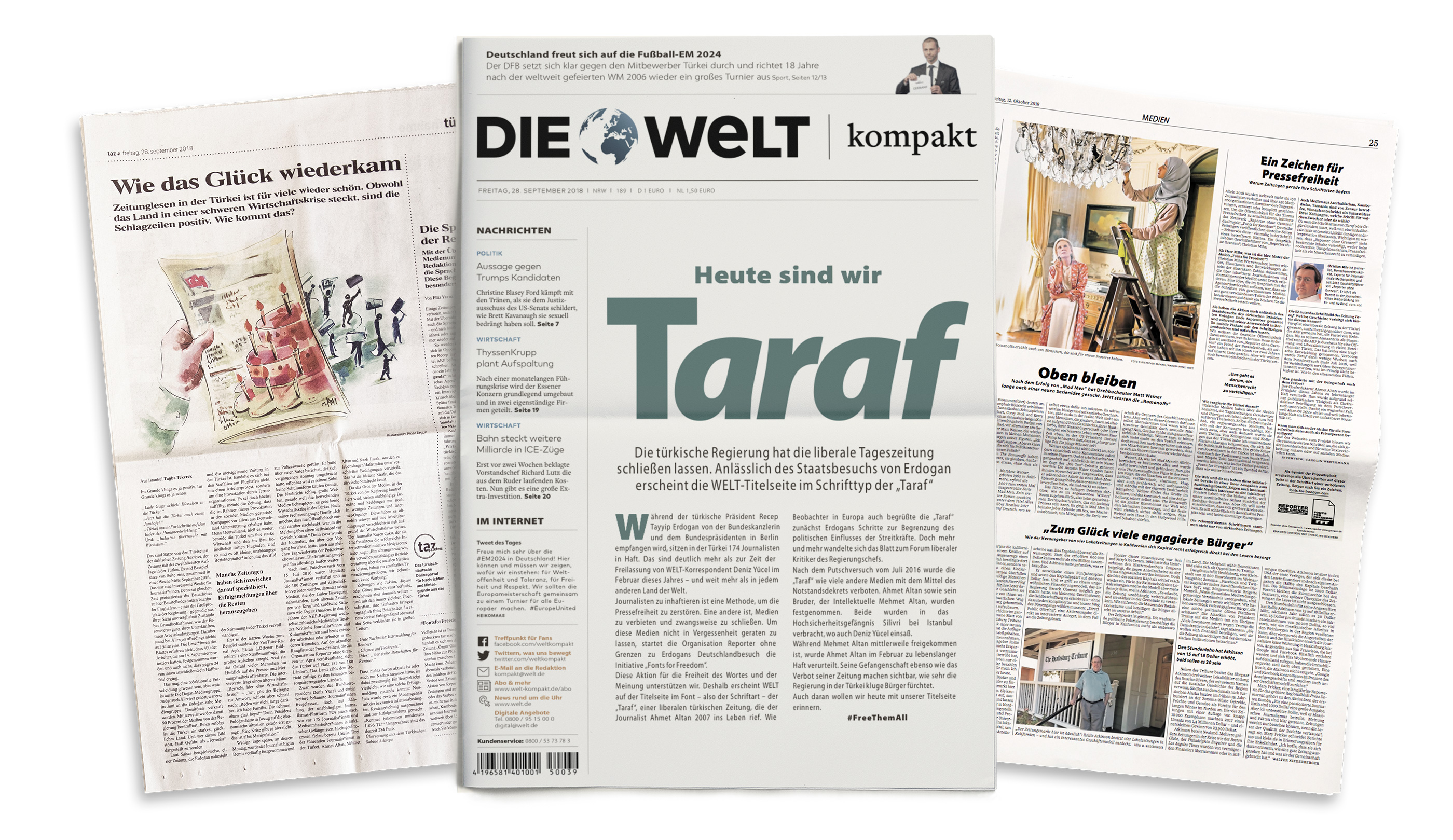 Online. The fonts-for-freedom.com website provides more information about banned newspapers and their history.
Anyone can download the fonts and use them to make a statement in support of press freedom,
which they can personally typeset with the help of generator.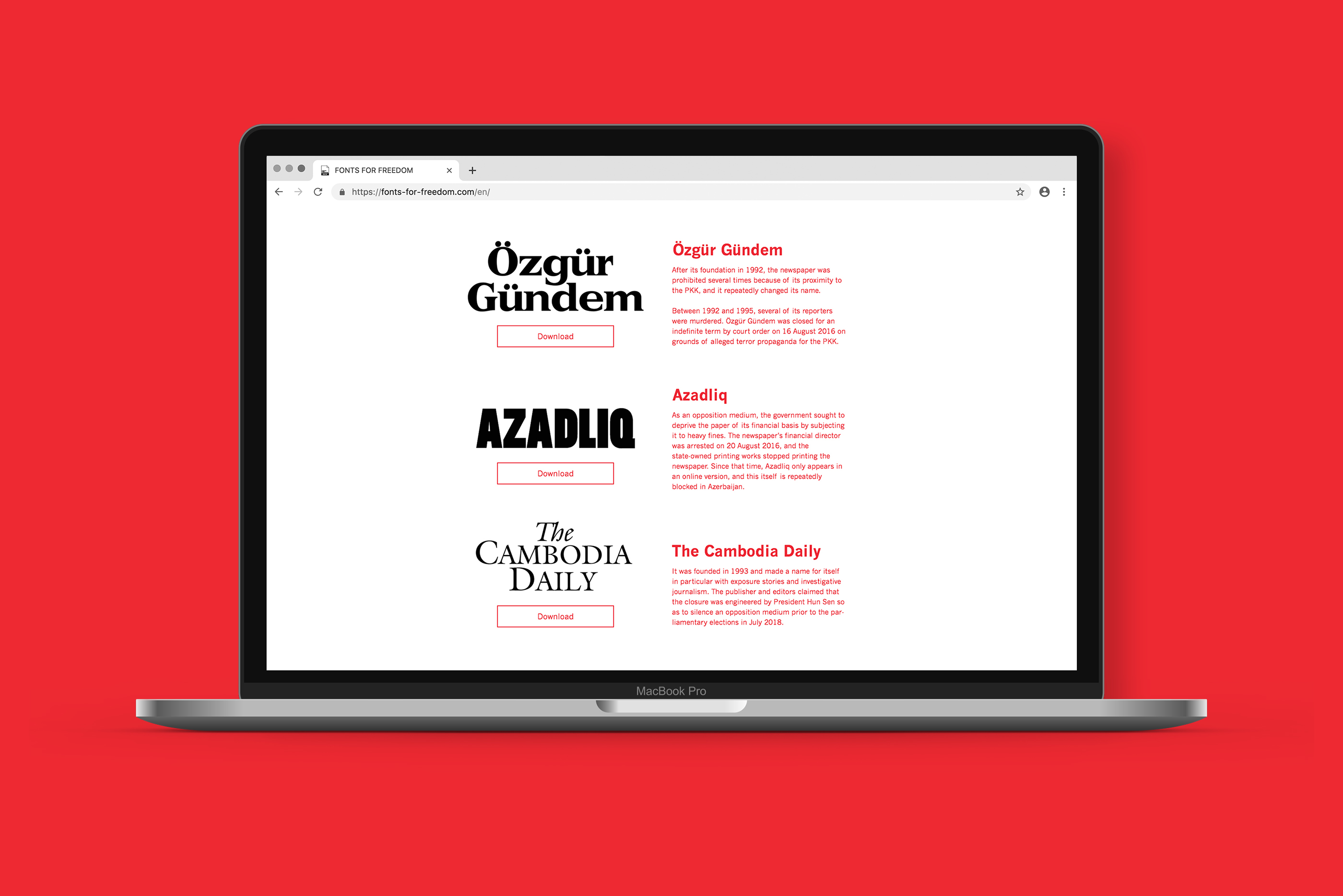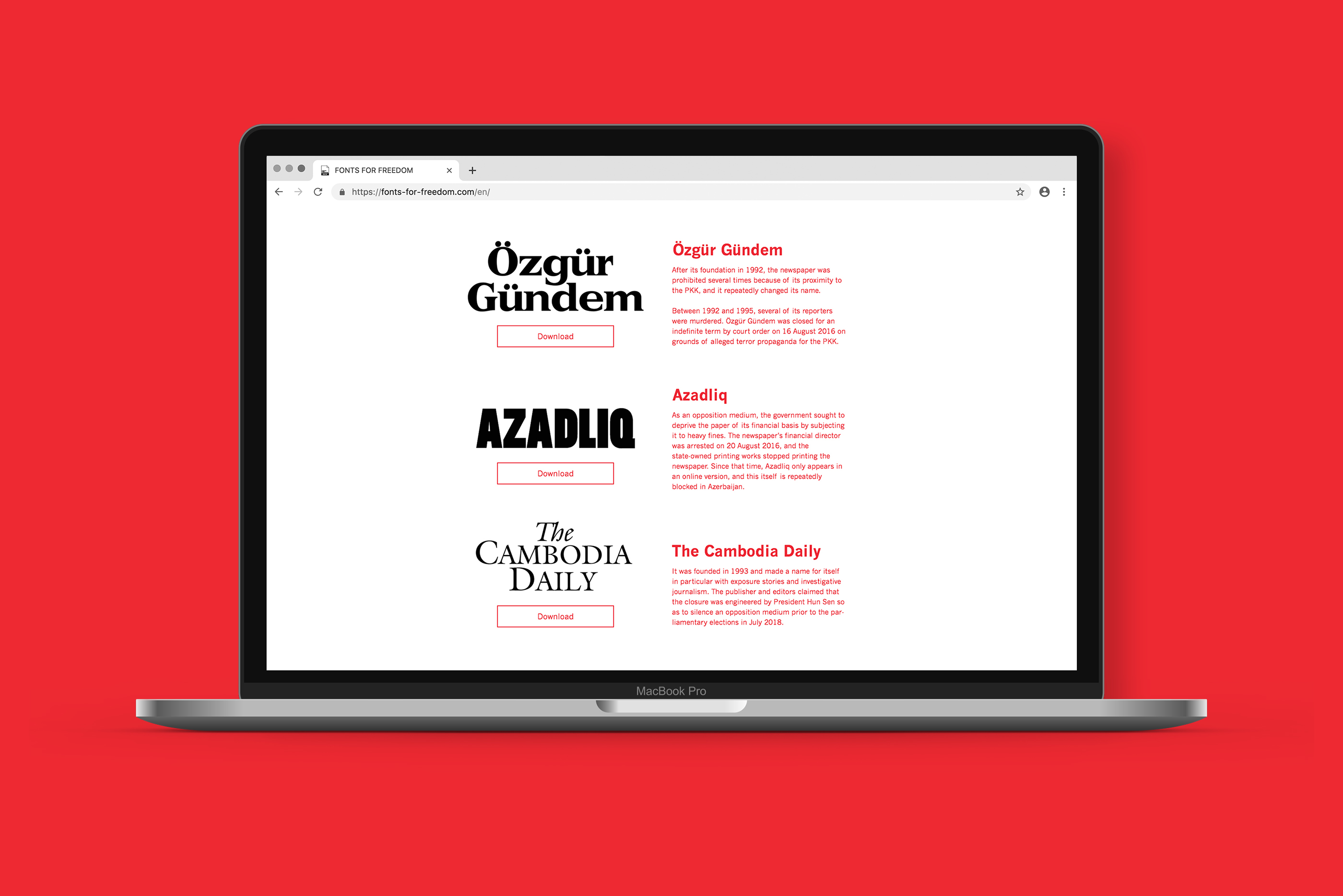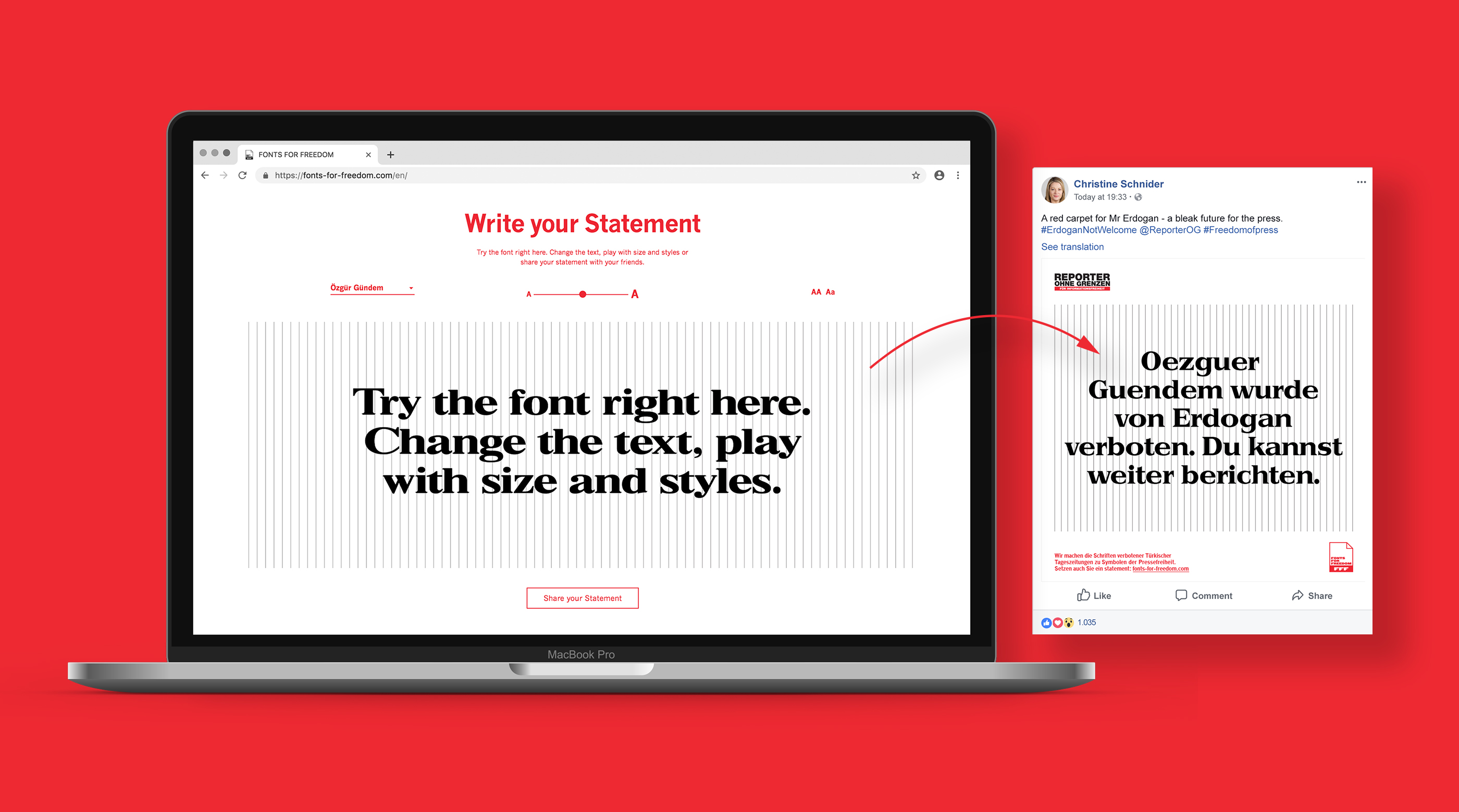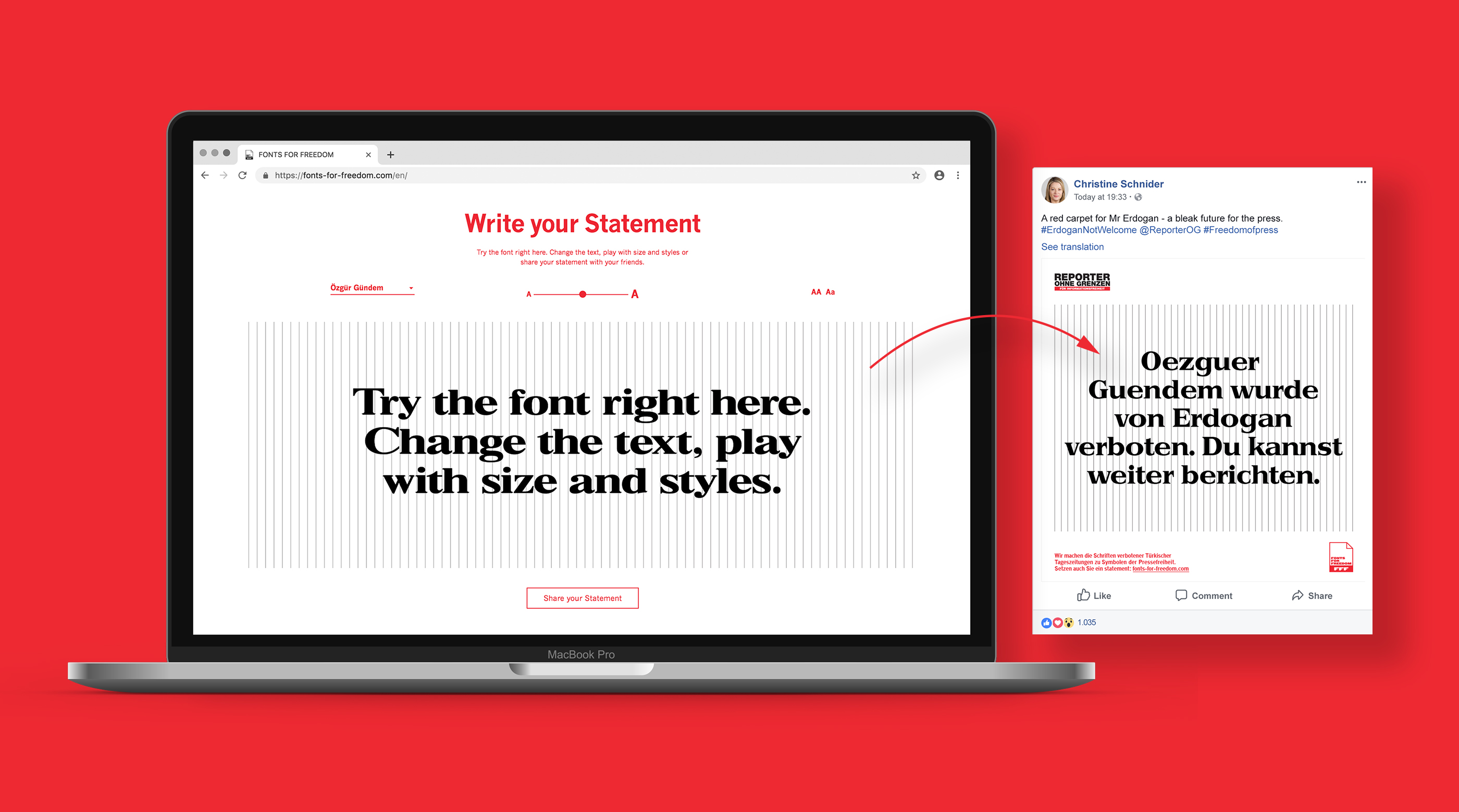 Collaborators. We worked with well-known graphic designers to further highlight the topic by creating posters
using the typefaces from the banned newspapers. Left to right: Gary Percival and Eike König.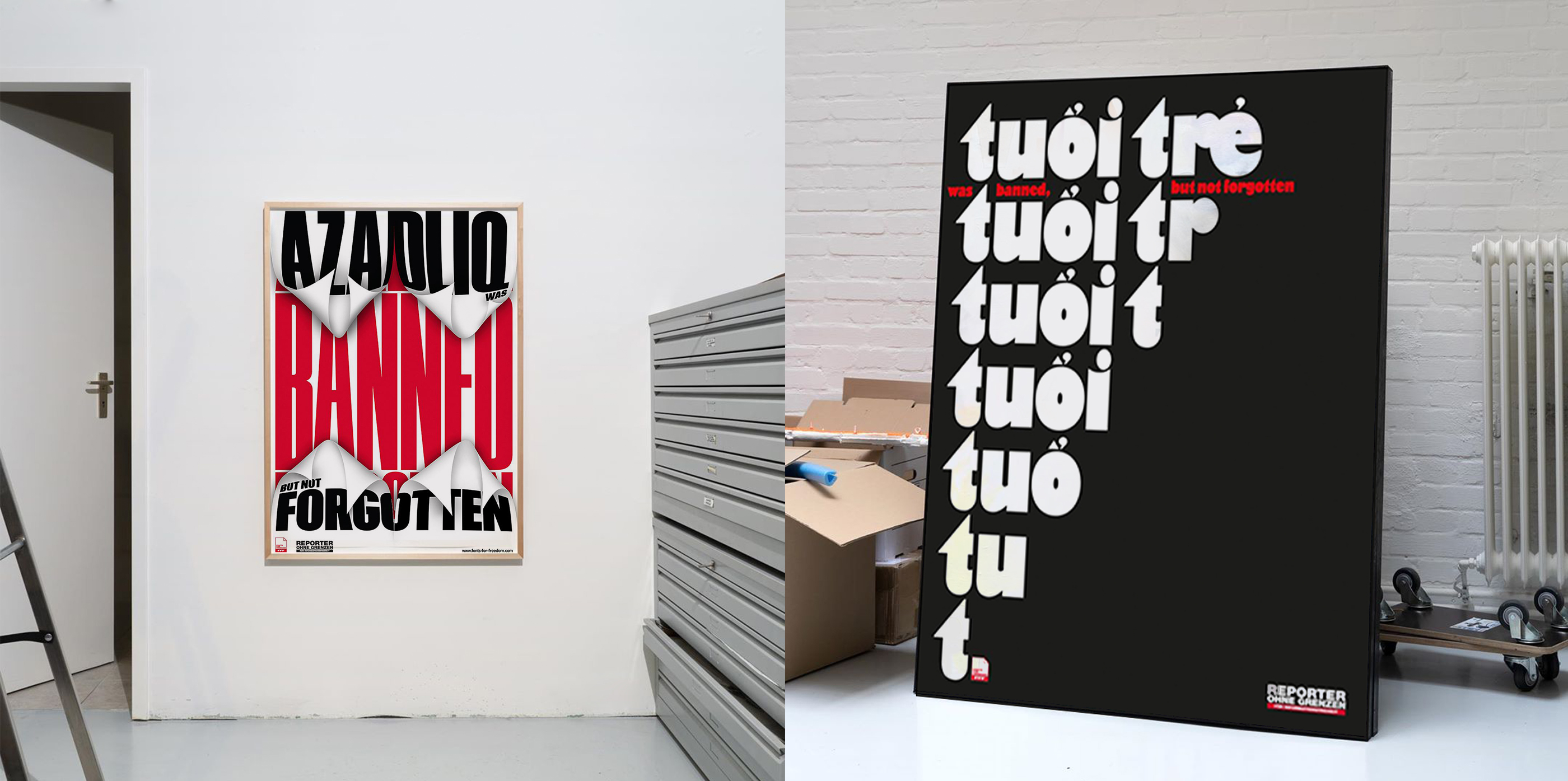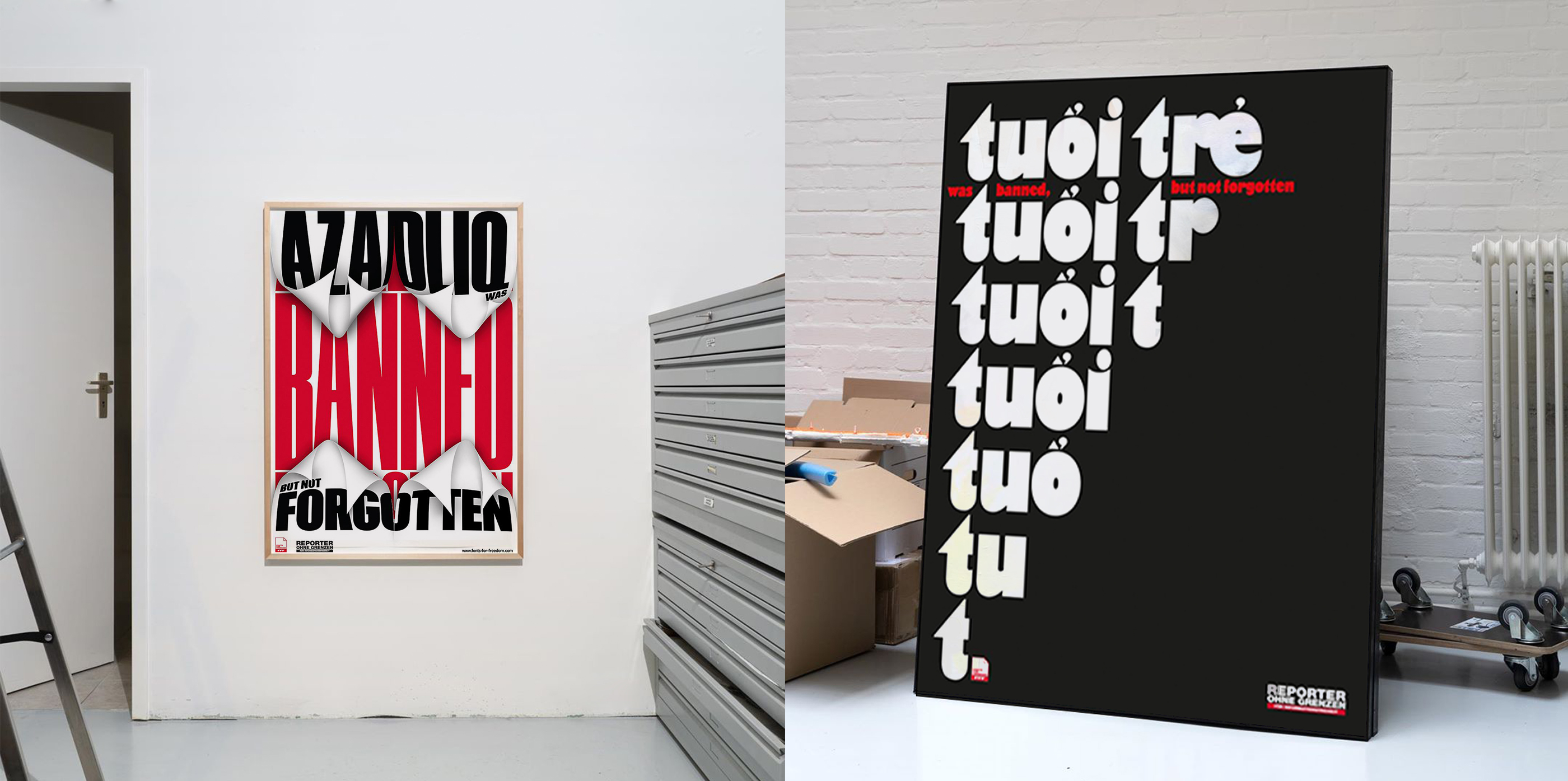 Results. Fonts for Freedom has brought banned newspapers back into public focus around the world.
132 countries | 830 million contacts | 2.7 million interactions




Role: Art Director & Graphic Designer
Creative Director: Soen Becker & Eduard Hoerner
Managing Director: Leif Johannsen & Patrick Matthiensen
Type Designer: Anja Meiners & Ralph du Carrois (bBox)
Category: Advertising
Year: 2018
Client: Reporters without Borders
Agency: Serviceplan Hamburg
Location: Hamburg, Germany
Awards:
D&AD 2019
→ In Book 2019 - Integrated - Innovative Use of Media​​​

Cannes Lions 2019
→ Shortlist in Design

Red Dot Award 2019
→ Red Dot Winner: Brands & Communication Design

New York Festivals® Advertising Awards 2019
Second Prize Award in Typography
Third Prize Award in Positive World Impact: Public Service
Third Prize Award in Public Relations: Best Use

The One Show Awards 2019
Bronze in Publishing / Newspaper – Campaign
Merit in Typography and Typeface Design
Merit in Craft / Typography

ADC Europe 2019
Gold 2019 in Graphic Design

The ADC Annual Awards, New York 2019
Merit in Use of Typography
Merit in Design for Good / Publication Design

ADC - Art Directors Club für Deutschland 2019
Silver in Integrated
Bronze in Design craft - Typography

Gutenberg-Preise der Stadt Leipzig Gutenberg-Preise 2019

Media Global Awards 2019
Gold in Best use of traditional/ambient media

———